Chris Brinkley has called Oklahoma home for nearly his entire life. At an early age, Chris had aspirations of becoming an astronaut. Those dreams fell short though, when he got his first pair of glasses, forcing him to realize he would likely never fly in space.
However, his passion for the industry eventually led to him getting an undergraduate degree in aerospace engineering at the University of Oklahoma. Chris then returned to school at the University of Tulsa College of Law where he was a member of the Phi Delta Phi legal honors fraternity and graduated with a Juris Doctor in 1994.
Chris has utilized his engineering degree since his first legal job in which he prepared lawyers to depose engineers. For the last 26 years, He has focused his practice on product liability, wrecks caused by tractor-trailers, and other areas of personal injury. Chris is based out of our Oklahoma City office and takes great pride in providing quality and sympathetic representation for each and every one of his clients.
Chris is an avid runner of 5Ks and half marathons and is the Vice-President of Yukon Runners & Walkers (Yukon RAW). He is also the Central Oklahoma Ambassador for Ainsley's Angels of America, a non-profit group devoted to promoting inclusion of those with special needs in endurance running events by providing specialized racing wheelchairs and able-bodied runners to push them. Chris is a competitive racquetball player, sponsored by Head Racquetball, and is training to compete in triathlons starting in 2022.
In addition, Chris is the owner of a Saturn Sky roadster, participates in events nationwide, and regularly serves on the organizing committee of the North American Solstice Sky Annual Meet (NASSAM), having served as the chief organizer in 2016.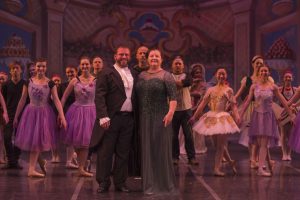 Chris is also passionate about many types of dance, is a devoted benefactor to a number of ballet companies, and has even danced several times in The Charleston Ballet's performance of The Nutcracker. Chris also served on The Charleston Ballet's Board of Directors and currently is a member of the Associate Board of the Oklahoma City Ballet.
Significant Cases
O'Bryan v. Synthes, Inc., 2015 WL 1220973 (S.D.W.Va. 2015
Home Buyers Warranty Corp., et al. v. Hanna, 750 F.3d 427 (4th Cir. 2014), rehearing denied, F.3d(2014)
Eskridge v. Pacific Cycle, Inc., 556 Fed.Appx. 182 (4th Cir. 2014)(per curium and unpublished)
Thornsbury v. Cabot Oil & Gas Corp., 231 W.Va. 676, 749 S.E.2d 569 (W.Va. 2013)(per curiam)
Hershberger v. Ethicon Endo-Surgery, Inc., 277 F.R.D. 310 (S.D.W.Va. 2012)(vacated by agreement) Hershberger v. Ethicon Endo-Surgery, Inc., 277 F.R.D. 299 (S.D.W.Va. 2012)(vacated by agreement)
Haynes v. DaimlerChrysler Corp., 2011 WL 2446572 (W.Va. 2011)
Thayer v. General Motors Corp., 2005 WL 3448029 (N.D.Ga. 2005)
Education
University of Tulsa College of Law; Tulsa, Oklahoma; Juris Doctor, 1994
Editor: TULSA JOURNAL OF COMPARATIVE AND INTERNATIONAL LAW
Zarrow Family Award (High Grade in Oil & Gas Law)
Phi Delta Phi Legal Honors Fraternity
University of Oklahoma; Norman, Oklahoma; Bachelor of Science in Aerospace Engineering, 1990
Bartlesville High School; Bartlesville, Oklahoma; Graduate, 1986
Professional Associations
Oklahoma Bar Assoiation
West Virginia State Bar Association
Missouri Bar Association
Georgia State Bar Association
Arkansas Bar Association
American Association for Justice (Products Liability Section; Attorneys Information Exchange Group; Article Reviewer for TRIAL Magazine)
Georgia Trial Lawyers Association
Oklahoma Association for Justice